March 28, 2019 | Hollywood

Good morning. Steven Mnuchin and Robert Lighthizer are in Beijing for a new round of trade talks, which will continue next week in Washington. U.S officials say the two sides are making progress.

⚾ Happy Opening Day. The oddsmakers favor a New York-Los Angeles World Series, and so does the Market.
Sundar Pichai talks China
Moving the Market: Sundar Pichai told President Trump in an off-the-books White House meeting that Google was committed to the U.S. military and not the Chinese military, according to a tweet from the president. Google has confirmed the meeting but did not comment on the discussion.
• The meeting comes as Google has expanded its footprint in China with the creation of an artificial intelligence lab there in December 2017, as well as off-again, on-again plans to launch a censored Chinese search engine. The moves have raised alarm among members of the administration and the U.S. military.
• Chinese President Xi Jinping has identified artificial intelligence as a central priority for the nation. The fact that Google is helping Beijing in this effort is all the more notable given that the company stopped providing AI services to the Pentagon for a drone-related project.
• President Trump has accused Google of "helping China and their military." General Joe Dunford, the chairman of the Joint Chiefs of Staff, said earlier this month that Google's work "is indirectly benefiting the Chinese military."
The Big Picture: Silicon Valley's ambitions in the Middle Kingdom are running headlong into U.S. concerns over China's growing technological and military power. The tension between America's business and national security interests in China will be one of the defining economic and geopolitical stories of our time.
• What's Next: The Intercept's Ryan Gallagher reports that Google is conducting secret performance reviews of its censored Chinese search engine.
Breaking overnight, via NYT: "A British review of Huawei found 'significant' security problems with the Chinese company's telecommunications equipment, a conclusion that supports a United States effort to ban it from next-generation wireless networks."
U.S. to Zhou Yahui: Sell Grindr
Swipe Left: U.S. national security officials have ordered Zhou Yahui to sell his majority stake in Grindr, the gay dating app, on the grounds that Chinese ownership poses a national security risk.
• The Threat, via WSJ: Experts say the Chinese government could use Grindr data "to blackmail U.S. officials and others with security clearances, such as defense contractors, and force them to provide information or other support to China."
• What's Next, via Reuters: Zhou's firm, Kunlun, was preparing Grindr for an IPO. As a result of U.S. intervention, "it has now shifted its focus to an auction process to sell Grindr outright."
The Big Picture: "Data is the new frontier in espionage and exploitation of weaknesses, whether they be those of individuals or institutions," Brett Bruen, an Obama alum who runs Global Situation Room, tells Wired. "Any tech company, whether it's an LGBTQ dating app or a shopping site, is a target-rich environment."
🇨🇳 Rally the Market 🇺🇸
The Roots of Dispute: NYT's Alan Rappeport says China's antipathy toward U.S. negotiating tactics is rooted in "a long and painful history" dating back to the first Opium War.
If you're enjoying the newsletter, share it with friends.
Marc Benioff under fire
Big in the Bay: Fifty women who describe themselves as survivors of sex trafficking, rape and abuse are suing Salesforce for profiting off their mistreatment — a charge that threatens to alter public perceptions about Marc Benioff's image as a civic-minded leader.
• The women, all anonymous, say Salesforce knowingly helped Backpage, the now-defunct classifieds site, to market prostitutes to "pimps, johns and traffickers."
• Salesforce began providing tools to help retain and grow Backpage's customer base in 2013, five years after the classifieds site first came under scrutiny for facilitating sex trafficking.
• Salesforce says it is "deeply committed to the ethical and humane use of our products," but would not comment on "pending litigation."
The Big Problem for Benioff:
• Bloomberg's Emily Chang, on Bloomberg TV: "What would the attorneys for these women have to prove in order to prove that there was some sort of nefarious behavior by Salesforce?"
• Bloomberg's Kartikay Mehrotra: "They'd have to show ... that [Salesforce] knew that 'retaining customers' meant 'retaining johns.'"
• Chang: "How could you not know that about Backpage? Everybody knows that about Backpage."
• Mehrotra: "That's exactly what the plaintiffs' attorney is saying: How could they not know? Congress was investigating Backpage. Forty-seven state AGs had come out and said Backpage needs to be shut down now. And when California issued its release, they said that more than 90% of Backpage's revenue was coming from sex trafficking."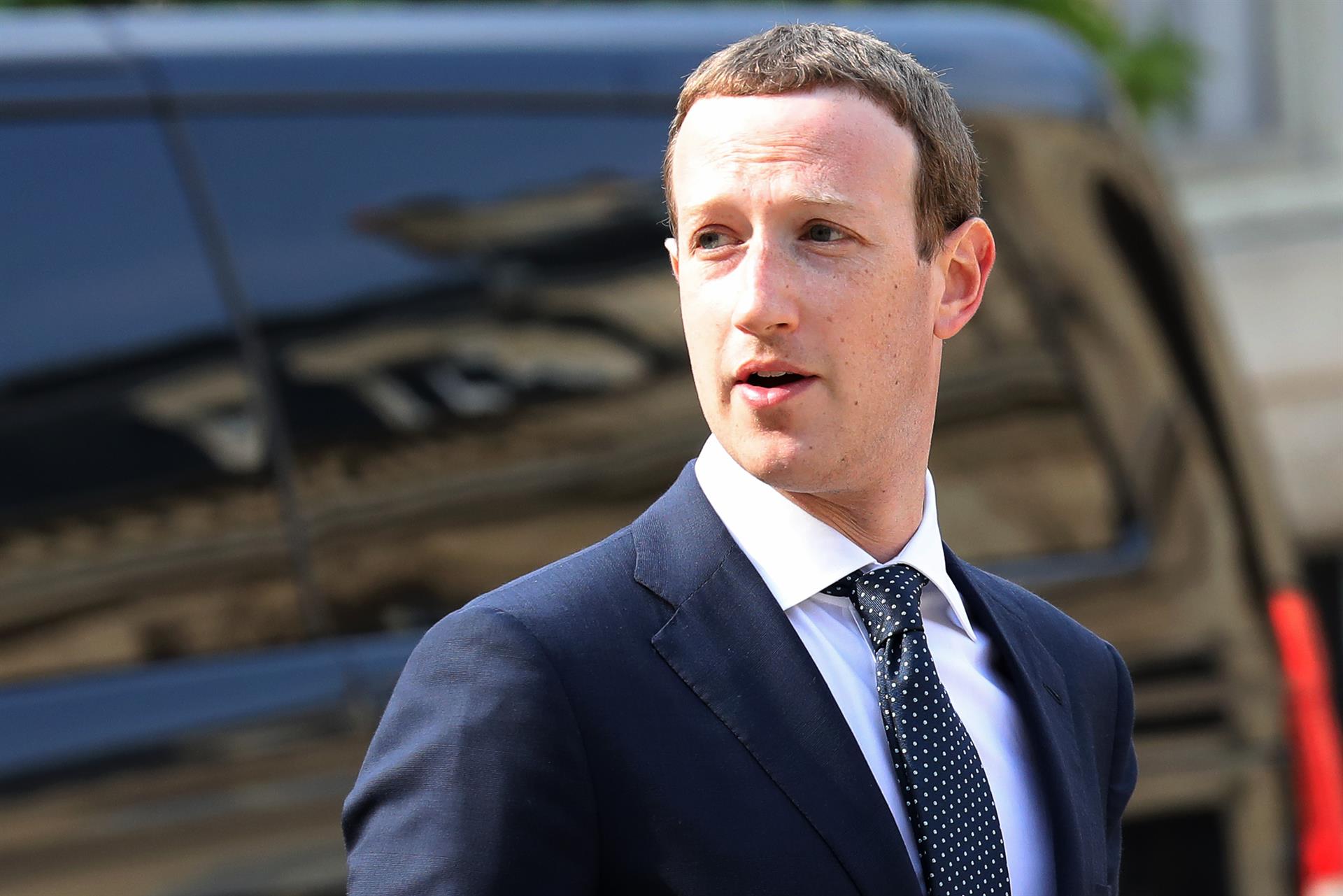 Mark Zuckerberg's new ban
Talk of the Valley: Facebook has announced that it will ban "praise, support and representation of white nationalism and white separatism on Facebook and Instagram," starting next week.
• "It's clear that these concepts are deeply linked to organized hate groups and have no place on our services," the company said.
• "People searching for these terms will be directed to Life After Hate, an organization founded by former violent extremists that provides crisis intervention, education, support groups and outreach."
The Big Picture: Facebook is slowly but surely taking more active measures to police the content it once tolerated in the interest of preserving free speech on the platform.
• Until now, Facebook had banned white supremacy but not white nationalism or white separatism, a distinction that mystified and frustrated the civil rights groups now praising Facebook's decision.
What's Next, via my colleagues David Ingram and Ben Collins: The company is forming "a new oversight board ... to provide guidance on its 'most challenging and contentious content decisions.'"
Market Links
• Chris Schaepe exits his VC firm amid Varsity Blues scandal (Axios)
• Bryan Goldberg brings Josh Topolsky's The Outline to Bustle (Recode)
• Patrick Soon-Shiong charts LAT's path back to prominence (Nieman)
• John Stankey starts offering buyouts to Turner employees (WSJ)
• James Cameron prepares for life in Bob Iger's Kingdom (THR)
The Urbahn-Latimer method
Big in the Beltway: Former Donald Rumsfeld speechwriters Keith Urbahn and Matt Latimer are pioneering an aggressive new book marketing strategy at their Javelin literary firm that brings political campaign tactics to the world of literary publishing.
• The Big Picture: Urbahn and Latimer offer a master class in how public figures and people close to public figures can structure and market books for maximum impact in the media. Their work, currently limited to the D.C. bubble, could easily be applied to Silicon Valley, Hollywood and beyond.
Jason Zengerle looks at Urbahn and Latimer's work for James Comey in this Sunday's New York Times Magazine:
• "Their pitch was, 'We will be your partner in a way that's unusual for the literary-agency business,' Comey recalled."
• "They told Comey that they would not only work with him on a proposal and shop it to publishers; they would also help him with the writing, social media presence, publicity and... the 'messaging' of the whole project."
• "They sold Comey on the idea of a 'story-driven' book about his career, including his experiences with Trump — in other words, a memoir ... They also possessed an understanding of the political media landscape that Comey, and even his publisher, lacked."
What's Next: Since landing a $3 million advance for Comey, Javelin has become "a popular destination for Trump administration officials, especially those contemplating an exit ... [and] Latimer and Urbahn have ceased to be just agents; they've become career counselors and life coaches."
What Next: Speaking of good agents, someone is shopping the idea that Tony Romo is worth $10 million to CBS Sports.
See you tomorrow.
Get the NBC News Mobile App


This email was sent to: mike@axios.com 
This is an automated email. Do not reply directly to this email.