By DYLAN BYERS in Los Angeles &
AHIZA GARCÍA-HODGES in San Francisco
Good morning. 🎧 Watch for big news from Spotify today regarding its growing podcast empire.

🎶 "People keep on learnin' ... World keep on turnin'"
Join the Market: 🗞️ Newsletter | 🎙️ Podcast
🚨 Market Exclusive
Mark Zuckerberg is about to take his TikTok rival global
Moving the Market: Mark Zuckerberg will launch Instagram Reels, Facebook's answer to TikTok, in the United States and more than 50 other countries in a matter of weeks, sources familiar with the matter tell us. The global launch, which has been in the works for more than a year, comes as TikTok is facing scrutiny from Washington.
• Facebook is seeking to offset the rapid rise of TikTok, the world's fastest growing social media app, at a time when the Chinese company's future in the U.S. and other global markets is in doubt amid fears over its handling of user data.
The details: Like TikTok, Instagram Reels lets users make and share 15-second video clips set to a vast catalogue of music. Like TikTok, users can also borrow and remix audio from other people's videos. And, like TikTok, users could see their clips go viral in a "Featured Reels" section featuring the most popular videos.
• Facebook launched the service in Brazil in November and expanded it to France and Germany last month. It launched in India last week — just days after India banned TikTok and more than 50 other Chinese apps, citing privacy and security concerns.
• Facebook will now launch Reels in the United States, the United Kingdom, Italy, Spain, Mexico and roughly 50 other countries. Users will be able to access Reels through a new icon at the bottom of their screens in Instagram and post Reels to Instagram Stories.
The big picture: The new service may give Facebook, which has nearly 3 billion users across its services, the chance to stem the rapid rise of a rival service that still has just a third of the global user base. Facebook has sought to counter rivals this way before, including with Instagram stories, which imitated a similar feature from Snapchat.

• At the same time, TikTok has become so wildly popular, especially among teenagers, that it may be too late to check its rise. The service has more than 30 million active users in the United States and has captured the cultural zeitgeist.

What's next: U.S. action against TikTok would help Facebook immensely. In recent months, Washington has grown increasingly fearful that TikTok is violating user privacy and sharing their data with the Chinese government — a charge TikTok denies.

• The White House is considering a ban on TikTok in the U.S., as well as a more likely plan to try to force ByteDance, TikTok's parent company, to sell the service to a non-Chinese company.
🇨🇳 Foreign affairs
Zhang Yiming focuses on China amid U.S. pressure
Big in Beijing, big in the Beltway: "Facing the threat of a U.S. ban on TikTok ... ByteDance has told some investors that it plans to focus more on growth in its home market by expanding into new sectors and trying to develop another hit app," The Information's Yunan Zhang, Shai Oster and Juro Osawa report.

• As for a selling TikTok's U.S. business, "a person familiar with ... Zhang Yiming's thinking said he would be open to whatever is best for the product and team. Yet others inside the company say the executive team remains determined to build a global company."
The big picture: "ByteDance has been facing a drastically altered global environment in the past couple of weeks, particularly for TikTok, as first India's government banned the app along with dozens of other Chinese apps, and then U.S. government officials spoke of their consideration of a ban."
🇨🇳 The new geopolitics 🇺🇸
"For years, officials and historians have dismissed the idea that a new Cold War was emerging between the U.S. and China," NYT's Steven Lee Myers and Paul Mozur write. "Now, lines are being drawn and relations are in free fall..."
• What's next: "As the two superpowers clash over technology, territory and clout, they face the same risk of small disputes escalating into military conflict."
🐦 The Great Hack
Jack Dorsey has a lot to prove after Twitter hack
Big in the Bay: "The Twitter accounts of Barack Obama, Jeff Bezos, Joe Biden, Elon Musk and many other high-profile people and companies became pawns Wednesday in one of the most visible cyberscams in the internet's history," our colleagues David Ingram and Kevin Collier report.
• "Suspected bitcoin scammers grabbed control of accounts belonging to the rich and famous, as well as lower-profile accounts, for more than two hours during the afternoon and tricked at least a few hundred people into transferring the cryptocurrency."

• The accounts of Bill Gates, Warren Buffett, Kanye West and corporations including Apple, Wendy's and Uber were also hit.
Twitter reax: Twitter says the hack was likely "a coordinated social engineering attack by people who successfully targeted some of our employees with access to internal systems and tools." That suggests some Twitter staff were involved.
• "We're looking into what other malicious activity they may have conducted or information they may have accessed and will share more here as we have it," the company said, adding that it was taking "significant steps to limit access to internal systems and tools."
The big picture: "Twitter is ... one of the world's most important communications systems, and among its users are accounts linked to emergency medical services," The Verge's Casey Newton writes. The hack "makes you wonder what contingencies the company has put into place in the event that it is someday taken over not by greedy Bitcoin con artists, but state-level actors or psychopaths."
• What's next: Sen. Josh Hawley, R-Mo., has sent a letter to Dorsey asking that he immediately reach out to the Department of Justice and Federal Bureau of Investigation "to take any necessary measures to secure the site."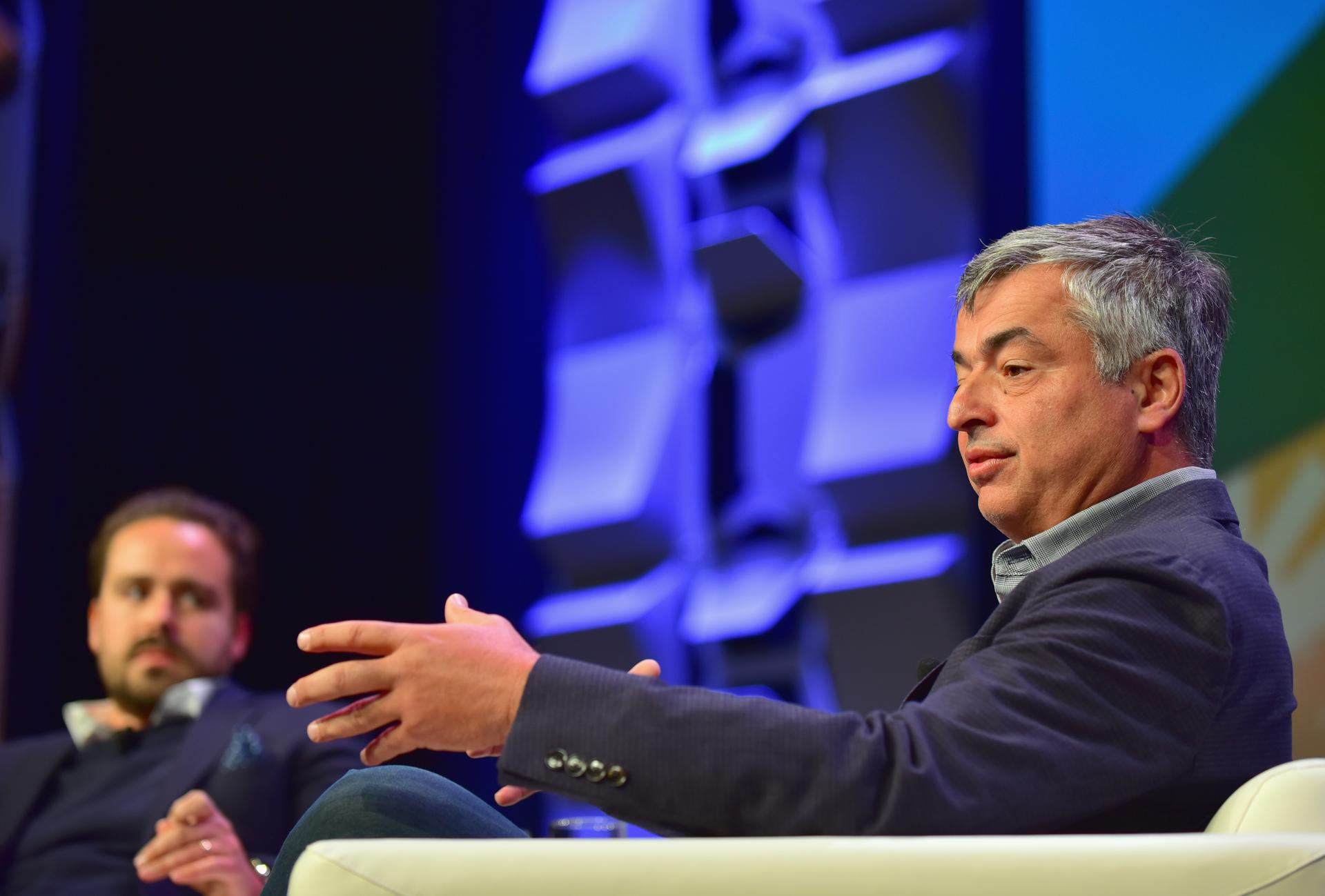 🎧 Apple audible
Eddy Cue brings audio features to Apple News
Big in your ear buds: Eddy Cue has announced new audio features for Apple News and Apple News+, including a daily briefing and a new feature that allows you to listen to long-form stories from top magazines read by professional voice actors.
• The podcast, "Apple News Today," will be a seven-to-eight minute briefing hosted by journalists Shumita Basu and Duarte Geraldino.
• The stories, roughly 20 a week, will be selected from Apple News+ publishing partners like The New Yorker and Sports Illustrated.
Bonus: Apple will also add local news tabs for San Francisco, the Bay Area, Los Angeles, New York and Houston, which will cull together stories from local publications and news sites.
• In L.A., those will range from The Los Angeles Times to L.A. Taco; in S.F., from the San Francisco Chronicle to Eater San Francisco; and in New York, from The Wall Street Journal to The City.
🎞️ A quiet place
Hollywood skips the Facebook ad boycott
Talk of Tinseltown: "More than 1,000 companies have halted their Facebook advertising over the past month as part of a protest over the social network's handling of hate speech... [but] one of Facebook's most important advertising categories — Hollywood — has been noticeably silent," NYT's Brooks Barnes and Nicole Sperling report.

• "Netflix, ViacomCBS, Disney, WarnerMedia, Lionsgate, STX and Sony Pictures Entertainment declined to comment... NBCUniversal, which is owned by Comcast, said in a statement... 'Our brands are monitoring the situation, and each is evaluating its next steps, including altering advertising plans, if necessary.'"
• "The Walt Disney Company was Facebook's No. 1 advertiser from Jan. 1 to June 30, spending an estimated $212 million — more than double No. 2 Procter & Gamble, according to the advertising analytics platform Pathmatics. ... WarnerMedia, ViacomCBS and Lionsgate ranked among Facebook's top 15 advertisers during that period."
The big picture: "Hollywood is sitting out the boycott for a simple reason, said Barry Lowenthal, chief executive of Media Kitchen, a media buying agency: 'They need Facebook too much and don't want to make it mad.'... Terry Press, a former president of CBS Films, noted that entertainment companies tended to be allergic to controversy."
• "A few other industries — banking, news media, travel — are also largely absent from the boycott list."
Get the NBC News Mobile App