January 7, 2019 | Hollywood

Good morning. And the winners are ... Ted Sarandos, Donna Langley, Stacey Snider, Alfonso Cuarón, Stewart and Lynda Resnick, Glenn Close, Rami Malek and Carol Burnett.
• Losers: Bradley Cooper and Cody Parkey.
Kevork Djansezian/BAFTA LA
Ted Sarandos wins the Globes
Talk of Tinseltown: Ted Sarandos won big at last night's Golden Globes, as Netflix took home major awards across film, television and limited series, bolstering its reputation as a home for compelling original content at a time when it desperately needs it:
• Netflix took home best foreign film ("Roma"), best director (Alfonso Cuarón), best comedy series ("The Kominsky Method"), best comedy series actor (Michael Douglas) and best drama series actor (Richard Madden).
• Ryan Murphy, who Netflix signed to a $300-million contract last year, saw his "American Crime Story" project for FX win best limited series.
• That, and ... Amazon's Jennifer Salke and HBO's Richard Plepler came up relatively empty handed, with one big award apiece. "The Kominsky Method" upset Amazon's "The Marvelous Mrs. Maisel" in TV comedy.
The Big Picture: Sarandos needed these wins. Netflix will soon lose licensing agreements for many of its most-watched shows ("Friends," etc.) while facing increased competition from new and existing services like Disney, Apple, Amazon and AT&T. The strength of Netflix's original lineup — and public awareness of its offerings — is crucial to future growth.
• Chuck Lorre, co-creator of "The Kominsky Method," accepting the award for best comedy series: "Netflix. Netflix. Netflix. Netflix. Netflix. Netflix."
What's Next: The only thing on Sarandos' mind between now and the Oscars on Feb. 24 is, "Will 'Roma' win Best Picture?"
• Vegas says "Roma" is the favorite at 3-to-1.
Richard Plepler buys a year
This, via NYT's Brooks Barnes:
• "It was not a good night for HBO, which only converted one of its nine nominations into a win ..."
But also this, via Adweek's Sara Jerde:
• "HBO didn't win its first Golden Globe award until an hour and 40 minutes into the telecast, but the network managed to upstage the NBC ceremony before that by airing a Globes ad that featured new footage from several of its most eagerly-awaited shows this year, including the new seasons of Game of Thrones, Big Little Lies, Veep and True Detective. ..."
The Big Picture: HBO chief Richard Plepler is taking the privilege of calling 2018 a rebuilding year, given that all of his strongest shows were on the bench -- which he can get away with, given how impressive the 2019 lineup is.
• That said, Plepler may not be entitled to off years now that HBO belongs to AT&T. His new boss John Stankey has stressed the need for more content to meet consumer demand and compete with the likes of Netflix: "It's not hours a week, and it's not hours a month," he said last year. "We need hours a day."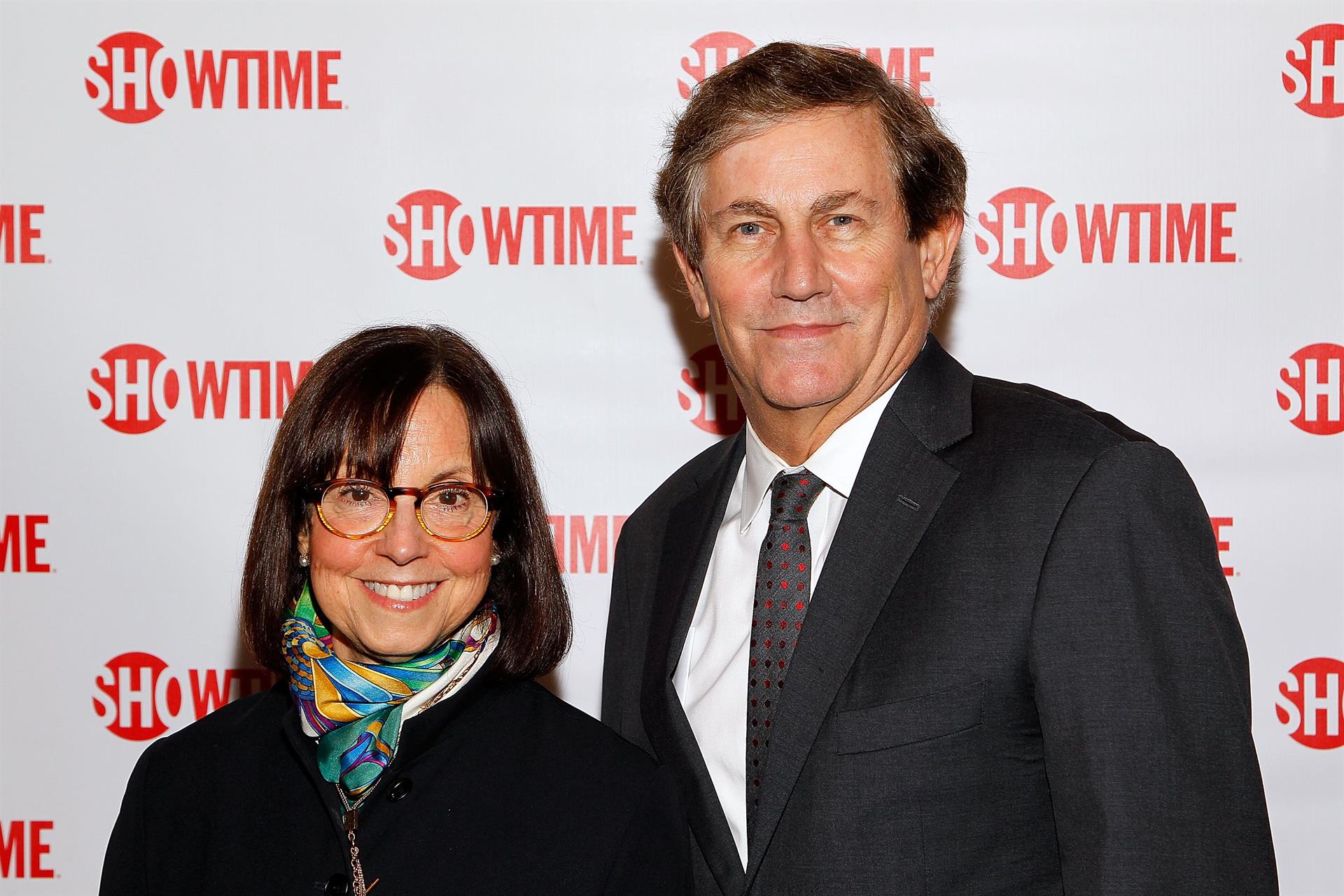 CBS News' next: Susan Zirinsky
Talk of Midtown: Veteran producer Susan Zirinsky will replace David Rhodes as president of CBS News in March, becoming the first woman to lead the news division in the network's history.
• The Big Picture: Zirinsky takes over as "CBS This Morning" and "CBS Evening News" are flailing in the ratings race. Her mandate is to put both shows back on track, which could mean anchor shakeups.
Need to know:
• Zirinsky, fondly known as "Z" inside the news division, joined the CBS News Washington bureau as a part-time desk assistant two weeks after the Watergate break-in in 1972. Forty-six years later, she will serve as president and senior executive producer.
• Rhodes' contract was set to expire in February and his departure was widely expected, as CBS is undergoing a wave of changes in the wake of Les Moonves' departure late last year. Rhodes will stay on as an adviser.
• With Zirinsky's promotion, Bill Owens is now seen as the top candidate to take over as executive producer of "60 Minutes," which he has been running since Jeff Fager left last year.
Acting CBS chief Joe Ianniello: "No broadcast news producer is more highly respected and admired than Susan Zirinsky. She is an exceptional leader, a creative force, and an outstanding and proven journalist. ..."
Mark Zuckerberg vs. NYT, con't
My report last week on Facebook's frustrations with The New York Times generated a great deal of discussion on Twitter from other reporters who cover Facebook, providing an even deeper look into how Mark Zuckerberg et al view the negative coverage of their company.
What I reported:
• "Mark Zuckerberg and other Facebook executives are fed up with The New York Times after weeks of what they see as overtly antagonistic coverage that betrays an anti-Facebook bias." ... Facebook sources believe executive editor Dean Baquet "is either hell-bent on crippling the social media network or ... gunning for a Pulitzer Prize."
What's new:
• Recode's Kurt Wagner: "This is def true & I have heard the same 'NYT is out to get Facebook' sentiment from a some FB folks in the past month or so. Definitely a belief by some that the NYT is being extra critical in an effort to win a Pulitzer."
• Bloomberg's Sarah Frier: "Other theories I hear from FB employees: - That reporters are being hard on FB for the clicks - That the media is trying to shift blame for its own role in 2016 election - That the media is retaliating for Facebook disrupting their business model."
• NYT's Kevin Roose: "FB's aggrieved stance is rooted in some real weird ideas about its own power. I once had a FB staffer explain to me, in all sincerity, that the NYT was more powerful than FB because our stories got more views than their corporate blog posts."
The Big Picture, via Politico's Nancy Scola: "[It's] a fascinating dynamic: two enormously powerful — and competing — institutions confronting each other. Could turn out to be one of the stories of the time."
• That, and ... Dean Baquet is deep under Zuckerberg's skin.
Ken Yoshida: Sony isn't done
Sony Corp. chief Kenichiro Yoshida will appear at the CES tech show in Las Vegas today and tell the world that — contrary to all conventional wisdom — Sony is not getting out of the film, television and music businesses.
NYT's Brooks Barnes  has the scoop:
• "When Mr. Yoshida takes the stage on Monday ... he plans to telegraph that not only will his Sony not exit any of these businesses, it will make them a priority as his predecessors have not."
• "In particular, Mr. Yoshida wants to make better use of the company's online PlayStation Network as a way to bring Sony movies, shows and music directly to ... [its] more than 80 million monthly active users."
The Big Picture: Yoshida's move to cast Sony as a creative entertainment company "amounts to a significant shift. Sony has long been seen as a consumer electronics superpower first and a Hollywood entity second."
Can it work?
• "As a whole ... Sony's entertainment businesses are stronger than they have been in memory," but its becoming harder to make TV shows as networks and streamers increasingly go in-house.
Biggest threat: Apple, which "has been poaching Sony television and film executives to work on its coming streaming service."
What's Next: CES. In a new report, the conference host projects that consumer tech could reach $398 billion this year.
• Talk of the Strip: The enormous Apple advertisement that reads, "What happens on your iPhone, stays on your iPhone," a less-than-subtle dig at Amazon and Google.
I'm en route to Vegas tomorrow.
Get the NBC News Mobile App


This email was sent to: dylan.byers@nbcuni.com 
This is an automated email. Do not reply directly to this email.