Good morning. ⚔ Game of Thrones' final episode airs Sunday. Oddsmakers favor Bran Stark for the Throne. I don't buy it.

• Want to join the Market? Sign up here.
The Interview: Casey Bloys talks HBO after 'Thrones'
Moving the Market: The end of "Game of Thrones" presents an immense challenge for HBO as it seeks to retain and grow its audience amid rising threats from Netflix, Amazon and other rivals that are spending record-breaking sums on premium content.
• In the age of Netflix, "Thrones" held the zeitgeist and gave HBO a lifeline. The show has averaged 43 million viewers per episode this season in the U.S. alone, per the network.
• With "Thrones" ending, HBO will return to a hyper-competitive field where every network is fighting for the best shows and showrunners in a bid to land the next big hit.
• Meanwhile, AT&T has put HBO under new pressure to create more programming while also upholding the brand's prestige, a challenge given the time and care that HBO puts into its shows.
In a conversation with the Market, HBO programming chief Casey Bloys says he has no idea what the next "Game of Thrones" will be or where it will come from. But he does know that finding it will require more than a checkbook: "You can't just throw money at something," he tells me.
• Bloys also talks about creative freedom under AT&T, how Thrones changed the game for production budgets, and why he doesn't expect every "Thrones" viewer to watch the show's forthcoming spin-offs.
BYERS: This is a really significant inflection point... What's HBO's strategy to retain and grow the audience without having a mega-hit show?
BLOYS: Didn't you... Have you not heard? We're closing down afterwards.
DB: Oh that's it? You're done.
CB: Yeah, we're done. There's no more. That's it.
DB: Oh. Good. Well, you ended on a high note.
CB: No, I'm kidding. First of all, I've been here 15 years. I've been through these cycles before. We get asked the same question all the time. To the first question, "What's the next 'Game of Thrones?'" Nobody knows what the next "Game of Thrones" is.
• No one will know where it's coming from. And I can certainly tell you that nobody here, when "Game of Thrones" launched, knew that it was going to turn into what it is.
• That's part of the magic in developing and putting shows out. There's a certain chemistry and alchemy that goes into it, and a little bit of luck. Nobody really knows what's going to pop.
• All you can do as a programmer is get into business with people who you believe in and who you trust and who have an exciting vision and a really interesting idea and put it out into the world. So there's no way to ensure a critical or audience hit. If there was, everybody would have them.
As for the new strategy, I wouldn't say there's not a new strategy so much as there's more resources to do what we do.
• From 2018 to 2019, we went from about 100 hours of programming to about 150 hours of programming — that's a big leap, and that had been in the works for several years. You don't just find that programming in six months or a year, it takes a lot of planning.
• We've been doing that knowing that the landscape has changed, knowing that subscribers expect more programming and want more programming to be engaged with so that they don't turn off the service. ... AT&T has come in and blessed that and given us the resources to do that.
The danger is, how do you maintain quality? I will tell you, I think 2019 is a very good example of how you do that.
• There's not one show that we're doing in 2019 that we wouldn't have done five years ago. And nobody from AT&T or WarnerMedia has ever come to me and said, "alright, just get hours on. It doesn't matter where they come from, or who makes them, or what they're about. Just get hours on."
• That is not the goal. It's never been the stated goal. No one has ever told me or suggested that we do anything different than what we've always done, because that's what they value.
DB: So I look at the highlight reel of shows that you guys have started rolling out. As always, it's really impressive. But in the interim period between the big hits, is it enough to have shows that appeal to smaller, specific audiences? Or do you need a tentpole that can carry everyone?
CB: Part of the reason for doing more shows is more engagement, but the other reason is not every show can or should be a tentpole show.
• The important thing in building a larger slate is diversity in the kind of shows that you're programming. That means different genres, different scope and scale. You can do a tiny little gem of a show like "My Brilliant Friend," which we did in Italian, that did really well for us in terms of critical response and viewer response.
• That's a show that shows creators, "We value a show like this as much as we value 'Game of Thrones.'" You don't want all huge genre pieces and you don't want all tiny little imports, but you have to have a mix of them. Then you add in "Succession"... "True Detective"... I want to mix all of those things together where you're not dependent on one show coming back.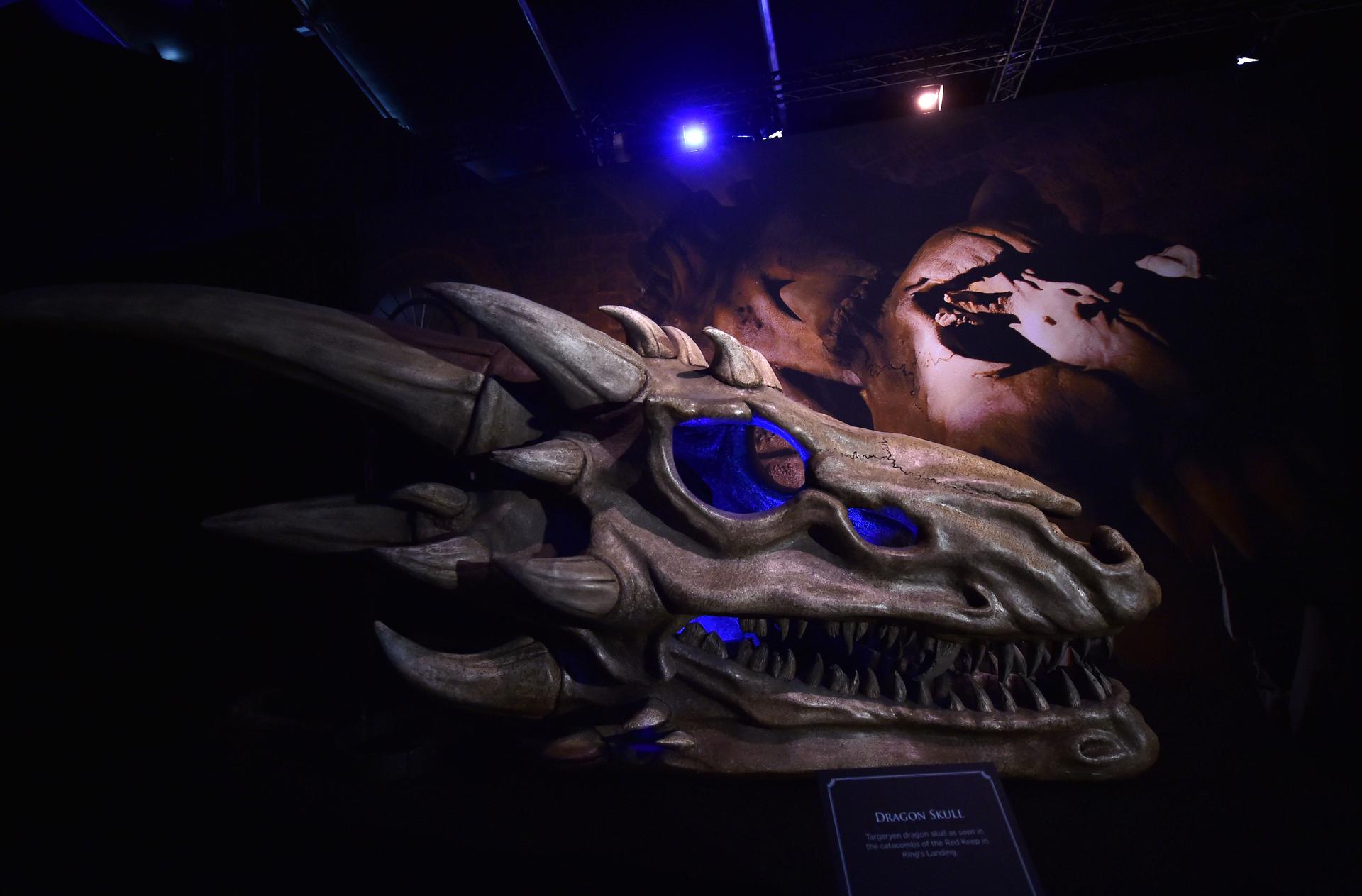 DB: So, going back to the next "Game of Thrones." You guys have your "Thrones" spin-off that you're doing. Amazon has invested in "Lord of the Rings." Netflix has invested in "The Witcher." There's this idea that, now that "Thrones" has achieved this level of success, people need to invest in more of these medieval fantasy shows.
• But "The Sopranos" didn't give way to another big mafia series. "Better Call Saul" didn't capture the zeitgeist the way "Breaking Bad" did. So I guess I wonder, is it misguided to invest in trying to replicate the same genre?
CB: I can't tell you anything is misguided, because again you never know. Could a medieval show based on popular novels become the next "Game of Thrones?" Sure it could. I don't know. Nobody knows.
• By the way, by doing a prequel to "Game of Thrones," my expectation isn't that every single viewer is going to automatically come back. I don't think anybody expects that. The reason to do it is because George [R.R. Martin] has created this amazing universe that I think we'd be crazy not to try. But it's going to be a different show.
• But as to what the next "Game of Thrones" is, nobody knows. ... I understand the impulse to try things that are set in a bigger world, as you've seen in [cinematic] features. But it's going to come down to, as it always does, is the writing compelling? Do you care about the characters? Does the casting work? Thematically is it resonating with whatever is going on in the world today? That's something where a little bit of luck and timing come in.
DB: Right. There is this sense, though, that "Thrones" changed the game on budget. In a way, you could argue that the star of Game of Thrones was the budget itself, because it was just so epic.
CB: No, I wouldn't say the star was the budget. Because think of how it started. You had to care about the families, you had to care about the drama of the families warring and plotting and scheming. And the budget, while healthy in the first season, was nowhere near what it is now.
• It did feel different than anything that had been on TV. It felt really well made. It wasn't schlocky like some syndicated shows of my youth. I don't know how old you are, but there were shows like Xena Warrior Princess and things like that where the look and feel of it wasn't the point.
• But I don't think that budget is what set it apart. It do think it was a world that people hadn't seen and characters that you cared about. So it was a really interesting combination of those things as opposed to just the budget.
DB: Sure. Just by throwing money at something, you can't buy success. I would say that "Altered Carbon" at Netflix is a perfect example of that —
CB: You said it. Not me.
DB: Yes, I said it. Still, I do feel like the expectations of the viewer are higher now because of the budgets.
I would agree with that. ... I do think that the cinematic feel of the show certainly showed that you could spend money on a TV show and people would react to it. That raised the bar for everybody — no question about that.
• But the danger is, spending the money without having what's underneath. You can't just throw money at something because people have to have something to invest in.
DB: So, Sunday night. For the audience that's thinking, "Ok, now I can get rid of my HBO subscription," it seems like a unique moment to tell them, "Here's why you should stay." Is there going to be a new marketing push on Sunday night to tease the "Thrones" prequel?
CB: No, because we're just shooting the pilot now — we're starting in a few weeks, in June. ... But here's what I would say to that:
• I understand "Thrones" is a phenomenon, I understand people's fascination with it, and I love it. I love that people are obsessed with it, and we're really lucky to have it. But think about what aired between the last season of "Game of Thrones" and the current season of "Game of Thrones."
• You had "The Night Of," "Westworld," "Big Little Lies," "Sharp Objects," "Succession," "John Oliver," "Bill Maher," "True Detective," "Insecure," "Barry," "Silicon Valley," all of our docs, all of our sports programming... That alone I think would be the envy of most streamers and basic cable networks.
• It is an incredible array of programming. So I do like to remind people in this moment where we're so focused on "Game of Thrones" just to remember that we do have a track record outside of "Game of Thrones."
• To that end, the trailer that you referenced... we have "Euphoria," and "Big Little Lies" Season 2, and "Watchmen" and "The Righteous Gemstones" and "His Dark Materials" — that is our best calling card for the quality shows, interesting shows. It's not going to end when "Game of Thrones" goes away.
DB: There's a little bit of a... Are you a basketball fan?
CB: No. But I'll get the reference if you make it.
DB: I was just going to say it's like when Kevin Durant gets injured and everyone starts freaking out about the Warriors. Then Steph Curry's like, "Hey, I'm still Steph Curry. I'm still here."
CB: Right. Yes.
DB: I still just wonder if there's this sense now because of the phenomenon of "Thrones," even if it's just about bragging rights, that you've got to have the big hit.
• Yes, you've gone through these cycles before, but in previous cycles there wasn't a Netflix, an Amazon, a Disney+ and a Hulu. The competition is greater. You've got more rivals, more people are spending more.
CB: The competition is greater. And we've never been more successful. We've never had more people wanting to work here. So if I were feeling hobbled in any way, I would say, "Yeah, sure." But I think we're going to be fine.
• Again, I appreciate what "Game of Thrones" is. It's the phenomenon. I don't know that television will see another show like it. But I think sometimes when a show like this goes away, everybody thinks, "Oh my god, what does this mean? It's an existential crisis."
• It doesn't matter who the competition is, because we've had a lot of it over the years and will continue to have really intense competition. If you get into business with people you believe in and you invest in them and you believe in them, we're going to be fine.
DB: So the bottom line for you is it's about the people and the track record. You guys have been doing this for a long time and the new entrants haven't.
CB: Well, what I don't want to come from this interview is me saying, "Well, we've always done well, so of course we'll continue to do well." Nobody knows what comes together to make a show work.
• But I can tell you what doesn't work is engineering it backwards. Saying, "Well, we need the next 'Game of Thrones,' and that was a medieval show, so let's start with the medieval thing and then populate it backwards." That doesn't work.
• What works is getting into business with people that you believe in, getting into business with an idea you haven't seen before, or a genre that maybe needs a little bit of reinventing. And maybe the show lands at a certain time when people are looking for that sort of entertainment.
• There are a lot of things that come together. But I think there are some elements that we do and continue to do, which is valuing talent, supporting them, spending the money that is necessary to bring their vision on to screen — and not being afraid to do that.
For the record: I reached out to former HBO chief Richard Plepler as well. "Thanks for reaching out," he replied. "Important I think to let the new guys have the voice."
Chasing 'Thrones'
Some addenda: Bloys thoughts on the hunt for the next "Thrones" offer a chance to think about the art and the science of hit-making.
1. Bloys is absolutely right that you can't buy success, and yet everyone is spending more in order to increase their chances. As Bloomberg's Lucas Shaw notes, they're also boasting about it.
• "It's like Cold War and defense spending," one television executive tells me. "The more you spend, the safer you think you are — even though it's illusory."
2. I am genuinely surprised that Amazon and Netflix are betting big on medieval fantasy shows like "Lord of the Rings" and "Witcher," because premium TV so rarely has back-to-back hits in the same genre.
• As Kit Harington, aka Jon Snow, told Digital Spy, "Sopranos, no-one expected that – a TV show about gangsters. Breaking Bad, no-one expected that – a chemistry teacher who makes meth. Thrones came and changed the fantasy genre and no one expected that. [So] it'll be something that no-one expects."
Market Links
or, news beyond the realm
• Satya Nadella and Ken Yoshida strike a gaming deal (Verge)
• Mark Zuckerberg has a new African elections problem (CNN)
• J. Jeffry Louis beats back a Gannett takeover attempt (USAT)
• Rob Stringer takes Sony into the podcast business (Variety)
• David Letterman unveils the 'Next Guest' guest list (YouTube)
Get the NBC News Mobile App


This email was sent to: dylan.byers@nbcuni.com 
This is an automated email. Do not reply directly to this email.